If you want to set some Static Talk Groups to listen to. If you do not want to, just leave blank.
MMDVM options for DMRplus.
FreeDMR Settings.
Static TG TS1.       You can set 5 Static Talk Groups.
Static TG TS2.       Leave this section blank.
Start reflector :     Ignore and leave blank.
Start reflector ID :     Ignore and leave 0.
Relink Time (min) :    Time a Talk Group is held active for – 10 mins ( 15 mins etc ).
If setting more than one static, you might wish to set Relink Timer to 0 or 1 min.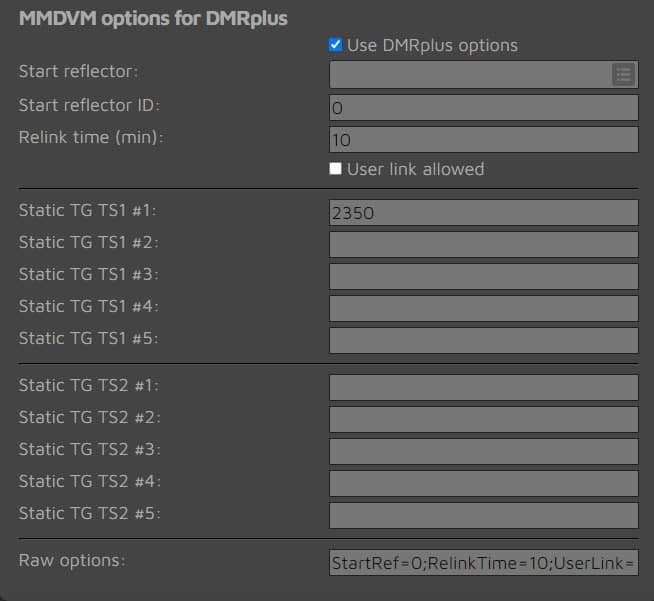 Raw options:    StartRef=;RelinkTime=10;UserLink=0;TS1_1=2350;TS1_2=;TS1_3=;TS1_4=;TS1_5=;
FreeDMR Network Voice Callsign suppression.